California Assembly Bill 2699 (Gonzalez) is a bill to watch if you are a home improvement contractor that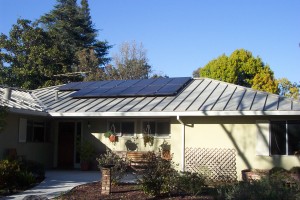 installs solar energy systems or, for that matter, a contractor in California. AB 2699 would, among other things, require the Contractors State License Board (CSLB) to develop a "solar energy system disclosure document" and, in turn, require solar energy systems companies to provide this document to its customers prior to the completion of a sale, financing, or lease of a solar energy system.
AB 2699 would also require the CSLB to establish through regulation requirements for a contractor to maintain a blanket performance and payment bond for the purpose of solar installation work and, of particular note, even with this bond, the contractor will be subject to the down-payment restriction set forth in California Business & Professions Code § 7159.5(a)(8). If this bill is signed into law, this latter requirement will certainly translate into increased costs for contractors that currently do not have in place a blanket performance and payment bond. In turn, as a practical matter, this lIsley will translate into higher costs for consumers who want to install a solar system because such costs will trickle down to them. There may also be pressure put on others in the industry to reduce costs to make up for this increase in costs.