On April 24, at the Contractors State License Board's (CSLB) quarterly board meeting, Registrar of Contractors Steve Sands announced his plan to retire at the end of the year. Mr. Sands has been "at the helm" of the CSLB since January 1, 2001. The Registrar of Contractors oversees a $60 million budget and more than 400 employees at the CSLB headquarters in Sacramento and 10 other offices around California.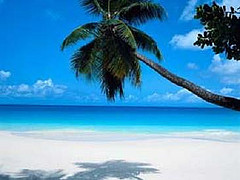 "Under Mr. Sands' leadership, CSLB has been recognized as a leader in proactive enforcement programs and partnerships with state and local agencies that help curb the underground economy. CSLB's Licensing, Examination, Enforcement, and Public Affairs programs have been used as models for the National Association of State Contractors Licensing Agencies (NASCLA) and other agencies within the Department of Consumer Affairs," reports the CSLB in its April 25, 2014 Industry Bulletin 14-05. Thank you for your service and best wishes!
The CSLB confirmed that the process of selecting the next Registrar of Contractors will begin immediately.
Additional Resources: Contractors State License Board
Photo: anda (: taken May 3, 2005 – Creative Commons