Most states and, in some cases, cities that require a person to obtain a license, or register, to perform work as a contractor or specialty contractor (e.g., electrical, HVAC, plumbing, other specialized trade work)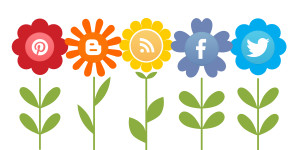 regulate what disclosures are required when the contractor advertises its services. Most commonly these laws or rules require the contractor to include its name and license number. What may surprise many is that "advertising" is often broadly defined or understood to include a business card, contract proposal and final contract, sign, billboard, lettering or decal on a vehicle, brochure, newspaper, magazine, airwave (e.g., TV, radio, etc.) or any electronic transmission (e.g., a company website, social media, including but not limited to. Instagram, Twitter, LinkedIn, Facebook, etc.). This includes any form of directory under any listing denoting "contractor" or any word having a similar meaning (though certain trade directories with limited circulation are sometimes exempt). This certainly may even include t-shirts, sweatshirts, softball team uniforms, etc. that employees wear bearing the contractor's logo and company information. Given how social media has radically expanded and otherwise transformed the traditional mediums and outlets for offering and promoting services, it is more important than ever that contractors carefully consider whether they are "advertising" their services in compliance with any applicable state's or, in some cases, city's laws or rules when using these communication channels.
Adding to the complexity of the landscape, some states and cities also regulate what cannot be included in any contractor advertising—for example, certain states expressly prohibit contractors including in any advertising that they are bonded and insured if they have simply obtained the minimum bonding and insurance requirements under the licensing law.
What's more, contractors must also be careful not to advertise their services in a false or misleading manner, implying, for example, that they can perform work that requires a contractor's or specialty contractor's license, or certification (e.g., asbestos, lead paint), without holding such a license classification or certification. Obviously laws beyond a state's or city's licensing laws could also be applicable to any false or misleading advertising.
And finally, social media carries with it another pitfall that is mostly absent when one is talking t-shirts, billboards or even local TV spots—Twitter, Facebook, LinkedIn and other platforms are not constrained by state line. This means that when a contractor could be considered to be offering to perform services in more than one state, it should take care to review each state's and city's advertising requirements and prohibitions to, among other things, avoid a stiff civil penalty or, worse yet, a criminal charge. Most states and, in some cases, cities consider failure to comply with an advertising requirement or prohibition as a ground for disciplinary action and repeated violations grounds for stiffer civil and sometimes criminal charges. Under some circumstances, it may be grounds for a citation, which is reflected on the contractor's public records with the licensing agency. The contractor could also be found to be engaging in unlicensed activity if its advertising offers to perform work that it is not properly licensed to do. Such advertising requirements and prohibitions may be in the state's statutes/code, in the licensing agency's administrative code, regulations, rules, including a city or county regulatory agency, and/or in informal guidance issued by the state or city regulatory agency or even attorney general.  And, just in case this does not seem challenging enough, remember that laws, rules, regulations and policies change over time.
While presenting a comprehensive, up-to-date guide to the myriad rules, provisions and idiosyncrasies of each state and city is beyond the scope of this post, we have cobbled together a resource from which a contractor can start the process of figuring out what different states appear to require. To that end, check out our Resource for Contracting Advertising on Social Media for a by-no-means exhaustive, state-by-state breakdown of the never-uniform, always changing laws, regulations and agency and city guidance for contractor advertising.
Photo:  mkhmarketing, Growing Social Media – Creative Commons