July 15 was a busy day at the U.S. Court of Appeals for the District of Columbia Circuit, as five important decisions were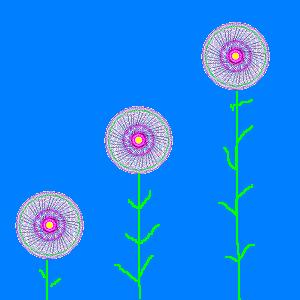 issued. What was remarkable and worth noting is that Judge Judith Rogers, a member of the court since 1994, was the author of unanimous opinions in three very important administrative cases:
First, in Earth Reports, Inc., dba Patuxent Riverkeeper, et al. v. FERC, Judge Rogers, writing for the Court, affirmed FERC's "conditional authorization" of the conversion of the Cove Point, Maryland liquefied natural gas (LNG) facility from an import terminal to a mixed-use import and export terminal. Several environmental organizations objected to this FERC ruling, arguing that FERC failed to consider several possibly adverse indirect environmental impacts this conversion will cause, and that it thus failed to satisfy its obligations under the National Environmental Policy Act of 1969, 42 U.S.C. § 4321 et seq. (NEPA). In a painstaking opinion, Judge Rogers concluded that, under the law, FERC was not required by NEPA to consider the indirect environmental effects of increased natural gas exports, including possible effects on climate change. The Court ultimately held that FERC's two-year study of the environmental impacts of the conversion project was sufficient, and that the FERC's orders are not the legally relevant cause of the indirect effects listed by the petitioners. The Court also pointed out that the petitioners were free to raise these objections with the Department of Energy, which "alone has the legal authority to authorize" increased LNG exports.
Second, BP Energy Company v. FERC, another Cove Point case, Judge Rogers, writing for the Court, held that FERC failed to provide an adequate explanation of its interpretation of the relevant provisions of the Natural Gas Act (NGA), and the matter was remanded to FERC for further explanation. In this case, BP Energy Company, a long-time customer of the LNG terminal's import services, had contracted for pipeline and terminal services valued at $25 million annually, argued that the decision of the operator of the facility to enter into an agreement with a "turn back" option with Statoil Natural Gas, LLC, was discriminatory under the NGA, and that FERC's approval of this agreement was invalid under the NGA.
Finally, in Friends of Animals v. Jewell, to complete the "hat trick," Judge Rogers authored a third unanimous opinion. This is a case involving the Citizen Suit provisions of the Endangered Species Act (ESA). The petitioner, Friends of Animals, argued that the Department of the Interior (DOI) failed to abide by the statutory provisions of the ESA following its decision to issue positive "90-day findings" that a listing of the spider tortoise and flat-tailed tortoise as threatened or endangered may be warranted under the ESA. Asserting that it had "informational standing" to bring this deadline lawsuit, the petitioner challenged the failure of the DOI to follow-up these 90-day findings in an expeditious manner, as required by law. The Court, however, affirmed the lower court's decision to dismiss this lawsuit, holding that the relevant provisions of the ESA invoked by the petitioner "do[] not mandate the disclosure of any information whatsoever."
Photo:  Robert Nunnally, Three Flowers, Uploaded Nov. 15, 2010 – Creative Commons