On July 29, 2016, the U.S. Court of Appeals for the DC Circuit released a very long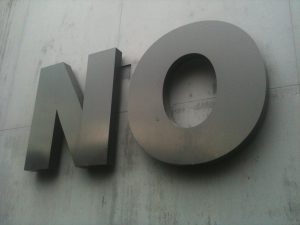 (156 pages) opinion essentially upholding every regulatory decision made by the EPA in three major Clean Air Act (CAA) rulemakings: the "Major Boilers Rule"; the "Area Boilers" rule; and the "Commercial/Industrial Solid Waste Incinerators" (CISWI) rule. The consolidated cases are United States Sugar Corporation v. EPA; American Forest & Paper Association, et al. v. EPA; and American Chemistry Council v. EPA. These new rules , according to the Court, "set emissions limits on certain combustion machinery known to release hazardous air pollutants (HAPs)," and each rule was promulgated on March 21, 2011.
In 1990, the CAA was substantially revised by the Congress, placing special emphasis on the need to regulate nearly 200 hazardous air pollutants that the Congress identified in the statute. The Court explains that industrial boilers are used for large scale industrial operations (i. e., manufacturing, mining, refining, etc.), commercial boilers are used by such facilities as shopping centers, laundromats, hotels and apartments, and institutional boilers are used by medical centers, prisons, churches and courthouses. All told, the scope and scale of these rules is very impressive: they will extensively govern the HAP emissions generated by 200,000 boilers at over 100,000 separate facilities. In addition, the third rule, the CISWI Rule, regulates HAP emissions generated by incinerators burning "solid waste" as that term is defined by the Resource Conservation and Recovery Act (RCRA).
The significance of these rules is attested to by the fact that thirty separate challenges were filed in the DC Circuit by a large group of industry petitioners and a smaller group of environmental petitioners. The Court developed separate categories for the many challenges that were made to assist its review under the CAA, in particular, and the tenets of administrative law, in general. There were eight categories developed for the industry petitioners, and thirteen categories of challenges for the environmental petitioners. Somewhat surprisingly, the industry petitioners failed to prevail in any of their challenges, while the environmental petitioners were successful in only a few of their arguments. The Court vacated one of the new HAP standards, and remanded to the agency for further consideration a few other challenges.
Although each side made strong and well-documented arguments, the decision in this case again illustrates the enormous regulatory power the Congress has vested in the EPA by means of the CAA, and how small the chances are that any petitioner has that any challenge will be successful if EPA has abided by the procedural requirements of the Administrative Procedure Act. Moreover, the "Chevron deference" that the courts routinely extend to expert agencies struggling with complex and vexing issues of governance also limits any realistic opportunity to second guess important federal agencies like the EPA.
Photo:  sboneham, No, Taken May 26, 2011 – Creative Commons