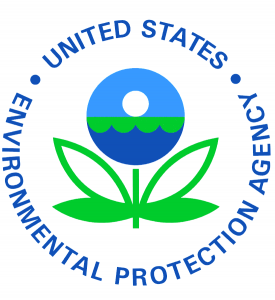 On Tuesday, April 23, 2019, in a development of interest to practically anyone who operates a plant or business, EPA published its Interpretive Statement in the Federal Register. (See 84 FR 16810 (April 23, 2019).) After considering the thousands of comments it received in response to a February 20, 2018, Federal Register notice, EPA has concluded that "the Clean Water Act (CWA) is best read as excluding all releases of pollutants from a point source to groundwater from a point source from NPDES program coverage, regardless of a hydrological connection between the groundwater and jurisdictional surface water."
Acknowledging that its past public statements have not been especially consistent or unambiguous on this important matter, EPA states that this interpretation "is the best, if not the only reading of the CWA, is more consistent with Congress' intent than other interpretations of the Act, and best addresses the question of NPDES permit program applicability for pollutant releases to groundwater within the authority of the CWA." Indeed, the absence of "a dedicated statement on the best reading of the CWA has generated confusion in the courts, and uncertainly for EPA regional offices and states implementing the NPDES program, regulated entities, and the public." The recent and contrary interpretations of this issue by the Ninth Circuit (Hawaii Wildlife Fund v. County of Maui, 886 F.3d 737)  and the Fourth Circuit (Upstate Forever v. Kinder Morgan Energy Partners, LP, 887 F.3d 637) will be reviewed by the U.S. Supreme Court, which will now have the benefit of the agency's official position. In addition, EPA discloses that it will be soliciting additional public "input" on how it can best provide the regulated community with "further clarity and regulatory certainly"; these comments will be due within 45 days (June 7, 2019).
In its interpretation, the agency emphasizes that the states have long regulated groundwater under their own state laws, which often define "waters" in terms of both surface water and ground water, so there should not be a gap in regulatory coverage. In addition, such federal statutes as the Safe Drinking Water Act, CERCLA and RCRA provide for the remediation of not only discharges to groundwater, but "specifically impacts to surface water from polluted groundwater."
It is also important to note that EPA will not enforce this interpretation of the CWA in the Fourth and Ninth Circuits until the Supreme Court decides the cases before it.