Did you know that California's Contractors' State License Law, Bus. & Prof. Code §§ 7000 et seq., requires licensees to report various information to the Contractors State License Board (CSLB) "within 90 days" of the effective date or event?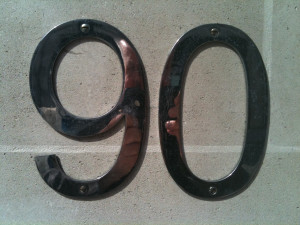 Failure to report required events or information could result in the automatic suspension of your license and, in some cases, revocation of your license for 1 to 5 years. Some of these triggers include:
Changes in Personnel (Bus. & Prof. Code § 7076)
California requires that certain persons be listed on the contractor's license application and the licensee to otherwise keep the CSLB informed regarding certain persons affiliated with the license. Of course the qualifier for the license, i.e., the responsible managing officer (RMO) or responsible managing employee (RME) for each license classification must be identified. In addition, California corporations are required to provide the names of the president, secretary, and treasurer of the licensee. In contrast, foreign corporations are only required to provide the name of the president of the licensee. (Recall that officers that are identified will be required to be fingerprinted and undergo the background check.) When individuals listed on the license change, the CSLB requires the licensee to provide notice of such changes. The CSLB provides forms to change the following persons listed on a license:
New Qualifier
Each California contractor's license classification requires a qualifier, i.e., an individual that can pass any required trade exam and has the requisite experience. If a licensee will be unable to replace an exiting RME or RMO within the requisite 90-day period, a 90-day extension can be requested. An extension request will only be considered under certain circumstances, including that an application for replacing the qualifier has been filed, and only if timely sought. The CSLB provides forms to dissociate the qualifier and to replace him/her:
Change of Business Name or Address
A licensee may change its name if the new name does not indicate a change in the business entity, that the licensee qualifies for a classification other than the one(s) in which it is  currently licensed, or a personnel change. Before changing its name with the CSLB, the licensee must change the name as registered with the Secretary of State's Office; such a change may not be necessary if the licensee is adding a DBA to the existing corporate name. The CSLB provides a form to change your business name or address.
Changes to the Licensee Entity
Beware that a "change in business entity" likely will require a new contractor's license (Bus. & Prof. Code § 7075.1). For example, if a general partner or qualifying partner leaves the partnership, the partnership license must be canceled, and if a corporation dissolves, merges, or surrenders the right to do business in California through the Secretary of State's Office, the contractor license must be canceled. With regard to the latter, if the registration number assigned by the Secretary of State's Office to a licensee changes, a new contractor license number will be required for the new corporation. The CSLB provides forms to cancel your license and to continue and reassign your license, if permitted:
Changes to Required Bond(s)/Worker's Compensation Insurance
If required, failure to have the required bond(s) and worker's compensation insurance likely will expose your license to suspension until cured. With regard to the former, the CSLB can accept a bond as of its effective date, even though it was not received within 90 days retroactive to the bond's effective date if you file a Request for Bond Acceptance.
Proof of Payment of a Citation, Arbitration Award and Judgment
Failure to timely pay a "construction-related" small claims court judgment or civil court judgment, or CSLB citation or arbitration decision  and, more importantly, provide the CSLB with proof of payment will expose the licensee to immediate suspension of its license. With regard to payment of an arbitration award or judgment, care should be taken regarding the latter point. For CSLB arbitration awards, payment may be delivered to the CSLB for ultimate delivery to the consumer. For other payments, be sure to obtain some sort of proof of acceptance of the payment – a copy of a check, even a cashier's check or money order is not proof that it was delivered to the payee.
Miscellaneous Requirements
Beware of other miscellaneous notice-related requirements, including the following:
Asbestos Abatement Licensee's Registration with DOSH (Tit. 16, Div. 8, Art. 3  § 832.22(c))
Proof of Arrestee's Disposition of Matter (Bus. & Prof. Code § 7069.1)
Other Events With a Shorter Window for Resolution
Don't assume that you will always have 90 days to report an event to the CSLB.  Typically communications from the CSLB will indicated when a response is required and you should take care to promptly comply with any such deadlines. If you are unsure, review the CSLB's website for guidance or call to confirm what rule applies.  Events with shorter reporting deadlines include:
Payment of a Citation ~ Due within 15 days of issuance (barring appeal)
Payment of Amounts Due from a CSLB Arbitration Decision ~ Due within 30 days
Proof of Resolution of Outstanding Liability ~ Due within 60 days
California is not the only state that requires licensees to report events like those identified above. Licensees should be aware of these common triggers to reporting obligations and take care when their business operations are undergoing change, including, but not limited to, changes in business operations and key personnel, or undergoing turmoil, including, by way of example only, a troubled project.
Photo:  Steve Bowbrick, 90, Taken April 13, 2010 – Creative Commons