On November 1, 2013, the U.S. Department of Energy opened the competition to select up to 20 collegiate teams to compete in the U.S. Department of Energy Solar Decathlon 2015. The teams selected will begin a 2-year project to build solar-powered, highly energy-efficient houses that combine affordability, consumer appeal, and design excellence. The U.S. Department of Energy reported in its announcement that, for the first time in the Decathlon's history, the houses constructed for the U.S. Solar Decathlon 2013 all generated more electricity than they consumed during the 10-day competition.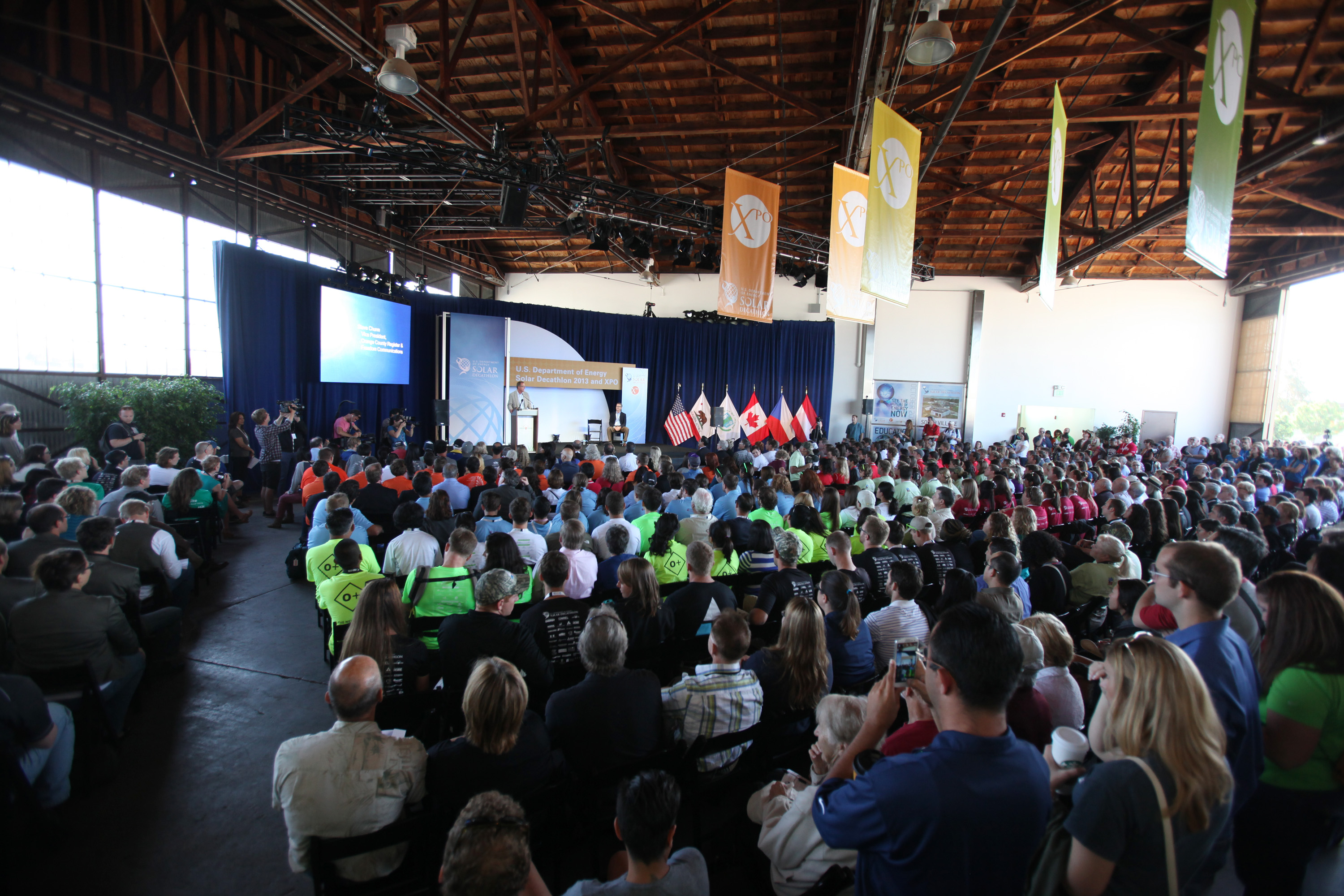 The Vienna University of Technology won the U.S. Solar Decathlon 2013 that took place in Irvine, California in October.
The U.S. Department of Energy released a funding opportunity announcement ("FOA") to support the participation of up to 20 college and university teams in the Solar Decathlon 2015. Important dates for the Solar Decathlon 2015 teams FOA:
• Issue date: Nov. 1, 2013 • Submission deadline: Dec. 20, 2013, at 5 p.m. EST/2 p.m. PST • Expected notification date: Feb. 14, 2014 • Expected timeframe for award negotiations: Feb. 14 – Apr. 14, 2014.
To apply to theFOA, applicants must register with and submit application materials through EERE Exchange, the Department of Energy Office of Energy Efficiency and Renewable Energy's online application portal. Questions regarding the FOA must be submitted to solardecathlon2015@go.doe.gov no later than 3business days prior to the application due date.The Solar Decathlon 2013 Rules will be the basis for the Solar Decathlon 2015 competition, though the rules will be revised prior to the 2015 competition based on lessons learned and technology advancements at Solar Decathlon 2013.
Additional Sources: Vienna University of Technology Shines at US Solar Decathlon 2013
Photo: Dept of Energy Solar Decathlon (Oct. 12, 2013) – Creative Commons