The U.S. Court of Appeals for the T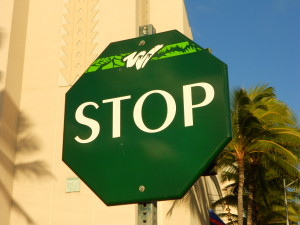 hird Circuit, in Group Against Smog and Pollution v. Shenango, Incorporated, affirmed the dismissal of a Clean Air Act (CAA) Citizen Suit where state regulators were engaging in an ongoing action against Shenango when GASP's complaint was filed, and where the federal court had retained jurisdiction over a Consent Decree that had been issued.
Shenango operates coke manufacturing and by-products facility in Allegheny County, Pennsylvania, and the plaintiff alleged that the facility was violating a number of opacity regulations imposed by the local air quality permitting authority, the Allegheny County Health Department (ACHD). In 2012, the Pennsylvania Department of Environmental Protection (DEP), and ACHD filed an enforcement action against Shenango in federal court, which resulted in a Consent Decree to resolve these air quality violations. Importantly, the federal court retained jurisdiction over the Consent Decree. Then, in 2014, GASP filed a complaint against Shenango in state court, which also resulted in another Consent Decree with ACHD. On these facts, the Court of Appeals agreed that that GASP's citizen suit should be dismissed. There was an ongoing diligent prosecution of Shenango when the lawsuit was filed, and this is true even if the ongoing enforcement is currently limited to the ongoing administration of approved consent decrees.
The Court of Appeals concluded by stating that, "We hold that when a state or federal agency diligently prosecutes an underlying action in court, the diligent prosecution bar will prohibit citizen suits during the actual litigation as well as after the litigation has been terminated by a final judgment, consent decree, or consent order and agreement. In addition, when a state or federal agency diligently pursues an ongoing consent decree that may be modified by the parties and enforced by the agency, the diligent prosecution bar will prohibit citizen suits."
Photo:  Daniel Ramirez, Green Stop Sign @ Ward Center, Taken May 22, 2011 – Creative Commons