Hard Hat Workforce Solutions, LLC v. Mech. HVAC Servs., Inc., 406 S.C. 294, 750 S.E.2d 921, 922 (2013).
How confident are you that the payment bond your subcontract required you to obtain falls within your state's payment bond statutory scheme?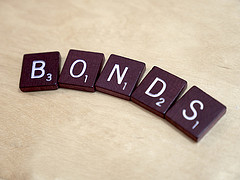 In Hard Hat Workforce Solutions, LLC v. Mech. HVAC Servs., Inc., 406 S.C. 294, 296, 750 S.E.2d 921, 922 (2013), the Supreme Court of South Carolina reversed the Special Circuit Courts decision granting summary judgment relief for a surety defendant on the theory that the plaintiff, a fourth-tier subcontractor, need not provide notice as required by statute because the bond at issue was a common-law, not statutory, bond. (Full write up, after the jump.)
This dispute arose out of the construction of a high school in York County (the "Project"). Ediface, Inc. ("Ediface") was hired by York County to serve as the general contractor and Ediface hired Walker White, Inc. ("Walker") to perform mechanical and plumbing work on the Project. As part of the agreement between Ediface and Walker, Ediface required Walker to furnish a payment bond which Walker in turn procured from Great American Insurance Company ("GAI").
Walker later subcontracted with Mechanical HVAC Services, Inc. ("MHS") to install ductwork for the Project. MHS subcontracted with Hard Hat Workforce Solutions, LLC ("Hard Hat") for temporary skilled labor on MHS's ductwork portion of the project.
By 2010, with the Project well under way, Walker had paid MHS the full value of their subcontract. However, MHS failed to pay $85,000 allegedly owed to Hard Hat for its work on the Project. In January of 2010, Hard Hat contacted Walker informing the company that MHS owed it $85,000. A month later, Walker told MHS it was in default under its subcontract with Walker due to its lack of performance; MHS abandoned the project thereafter.
Hard Hat brought a claim against Walker and received a default judgment. Hard Hat also filed a claim to collect on the payment bond Walker obtained from GAI pursuant to Walker's subcontract. GAI argued that Hard Hat could not collect on the payment bond because it failed to provide Walker adequate notice pursuant to Section 29-5-440 of the South Carolina Code of Laws ("Section 29-5-440"). GAI filed a motion for summary judgment stating it could only be liable to Hard Hat for the amount Walker owed MHS at the time Hard Hat informed Walker of its claim on the bond. GAI was able to easily prove it paid MHS well before Hard Hats notice of its intent to pursue payment under the payment bond and thus could argue it owed nothing to Hard Hat as a result.
GAI made that argument in its motion for summary judgment and the Special Circuit Court found it persuasive. The Special Circuit Court reasoned that Hard Hat's bond claim was subject to Section 29-5-440's notice provisions, stating that "South Carolina statutory law is party of every contract." Hard Hat, 750 S.E.2d at 923. The court determined that Hard Hat did not provide proper notice, as required by the statutory scheme, and thus granted GAI's motion for summary judgment.
In a decision of first impression, the South Carolina Supreme Court reversed the circuit court's decision. After an analysis of South Carolina's payment bond statutes, the Court held the payment bond at issue was not a statutory payment bond and thus not subject to the notice requirements under Section 29-5-440.
Looking to the statute, the Court developed a definition that distinguished statutory and common-law bonds under South Carolina law. Statutory bonds are defined as those either:
provided because required by statute and in accordance with the minimum guidelines set out in Section 29-5-440 of the South Carolina Code, or
that contain express or implied reference to the provisions detailed in the statute.
Id. at 925.
In contrast, common-law bonds are defined as either:
any bond not required by statute (i.e., voluntarily provided, perhaps to meet a contractual provision in the agreement between the parties), or
any bond required by statute but that specifically varies the statutory requirements so as to provide broader protection.
Ibid.
In applying this rule, the Court found that GAI's bond was a common-law bond. It was not required by statute, but instead, only required by Walker's contract with Edifice. Further, the bond made no specific mention of Section 29-5-440 or any other notice requirement. As such, the Court enforced the bond by its terms and held that Hard Hat had no duty to comply with any notice provision as no such provision existed pertinent to its action on the bond. Buttressing this decision was South Carolina's policy of treating payment bonds issued by a surety for consideration as an insurance policy. See U. S. for Use of Wheeling-Pittsburgh Steel Corp. v. Algernon Blair, Inc., 329 F. Supp. 1360 (D.S.C. 1971) (stating bonds, like insurance, are construed in favor of coverage) (internal citations omitted).
While this decision is rooted in South Carolina public policy and South Carolina-specific statutory interpretation, the broader lesson is clear: contractors, subcontractors and sureties alike should be as versed in the terms of their payment bonds as they are in the statutory scheme under which those bonds fall. Had the surety and the subcontractor required to procure the bond known that an action to collect on the payment bond fell outside South Carolina's payment bond statutory scheme, the surety and contractor would have included notice provisions or at minimum referenced the statutory scheme in the text of the bond. As such, this decision should strike the curiosity of a party to a contract requiring a payment bond. What kind of bond is it?
Photo: www.LendingMemo.com – Creative Commons