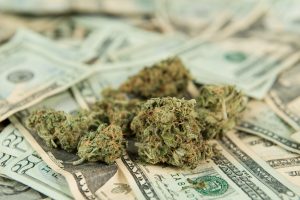 As noted in a prior post, the affordable housing industry is struggling to make ends meet after equity pricing took a dive in response to the decreased corporate tax rate under President Trump's tax reform plan. While some reprieve was granted by the increases in tax credit allocations and appropriations for affordable housing programs under the 2018 federal spending plan, developers are still struggling to fill funding gaps. One city is proposing a creative way to funnel more money toward affordable housing: On April 16, Denver Mayor Michael Hancock proposed a 2% increase in the special tax on recreational marijuana, with the additional revenue generated to be earmarked for the City's affordable housing fund.
Legalized in 2014, recreational marijuana sales in Colorado topped $1 billion in 2017. The Mayor's plan to increase taxes on recreational marijuana purchases would generate an estimated $8 million per year to be dedicated to affordable housing programs. The proposal also calls for the City to devote another $7 million per year from its operating budget to the affordable housing fund. City officials estimate that this $15 million increase could allow for construction/rehabilitation of 3,400 additional affordable units over the next five years, with a focus on targeting the lowest-income tenants.
The proposed plan has been met with support by the marijuana industry, with Kristi Kelly, the executive director of the Denver-based trade association Marijuana Industry Group, quoted as saying, "Affordable housing is an issue that affects Denver, and as members of this community, we are excited to work with the City to identify solutions that can benefit our neighbors." Kelly also noted that she is not overly concerned that this increase, which would raise the price of a $50 marijuana transaction by about $1, would drive customers to the black market. Affordable housing industry leaders have also praised the City's "bolder step" towards tackling the affordable housing crisis. However, some council members voiced concerns with the plan, one suggesting that the deficit would be better funded through voter-approved general obligation bonds, and another suggesting that the new funds should be used to aid households who need only moderate assistance, rather than targeting the lowest income category.
The sale and use of recreational marijuana is currently legal in nine states, including Nevada, California, Oregon and Washington, which, according to a report by the National Low Income Housing Coalition, are among the states with the most severe shortage in affordable rental homes. If Mayor Hancock's proposal is approved and the program proves to be successful, affordable housing advocates in these other states may get a whiff of what's going on in Denver and lobby for similar legislation in their respective states.