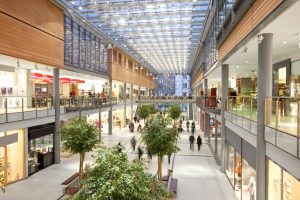 Search "Death of Retail" on Google.com and, as of July 26, you will get approximately 855,000 hits, many of which stress the negative impact that online sales and Amazon, in particular, have had on traditional retailers. However, predicting the future of the retail industry cannot be reduced to an easy slogan. Amazon itself is a retailer, and it is facilitating sales on its site by other retailers, including many that previously had difficulty bringing goods and services to market. Moreover, retail sales overall rose almost 4% in the past year, and the National Retail Federation expects growth to continue due to low unemployment and a strong stock market. Clearly, the retail industry is not in a meltdown, but it is experiencing great change, and the industry must adapt.
Brick-and-mortar retailers, which still handle approximately 90% of all sales, are expected to announce more than 8,500 store closures this year—significantly higher than the previous record of more than 6,000 closures in 2008. Closures are due to both the rise of e-commerce and shifts in how consumers elect to spend their money. Shoppers are spending more on entertainment, restaurants, exercise and technology and less on clothing and accessories. Department stores and apparel chains, such as Macy's, Sears, Kohl's, Dillard's, Chico's, A&F and JC Penney, appear to be the most affected, even in a relatively healthy economy. Some retailers, including Payless ShoeSource, RadioShack, Wet Seal and the Limited, are in bankruptcy. There appears to be less need in the United States for sprawling malls and megastores. And yet, some retailers, such as Walmart, Home Depot, Costco and T.J. Maxx, are doing well and seem to be evolving with consumers and creating successful e-commerce platforms.
For the real estate industry, the changing retail economy will create new opportunities. Two particular trends already are affecting acquisition and development activity: "experiential retailing" at brick-and-mortar locations, and increased demand for optimal warehouses and data centers.
Experiential retailing has come to be applied to a number of related concepts. The first, pioneered by the Triple Five Group at the Mall of America in Minnesota, West Edmonton Mall in Canada, and most recently, American Dream Meadowlands in New Jersey, is the development of attractions to draw visitors looking for more than just a two-hour shopping excursion. Mall of America features a Nickelodeon Universe theme park, a Sea Life aquarium, a comedy club and a Crayola Experience, and American Dream Meadowlands will have numerous features, including a giant Ferris wheel, a DreamWorks-themed Water Park and a Legoland Discovery Center.
The second, introduced by Apple, is the development of brick-and-mortar stores to feature and try out products sold primarily online. Tesla and Warby Parker have also opened stores that function in large part as another marketing outlet. A third variation, offered by Best Buy, is the integration of attractive services or solutions into stores, such as purchase and technical support and repair services. Others, like Sephora, Michaels and JoAnn Fabric & Craft, hold frequent classes in-store, and Nike stores offer free services, such as running analysis, fittings and alterations. Lowe's has recently been experimenting in select East Coast stores with virtual reality technology, where consumers can experience immersive DIY home projects. Finally, many retailers are encouraging "click and collect," where items paid for online can be picked up in-store.
Warehouse and data center demand has been robust, and that will continue. The Amazon effect refers to more than the disruptive impact of online e-commerce; it also encompasses strong consumer demand for an immediate and frictionless retail experience. Today, as an Amazon Prime customer, you expect to find a particular product, at a reasonable price, in-stock, and ready for delivery (for free) within two business days. Soon, for many goods, customers will expect same-day (or even within-the-hour) delivery.
Warehouses today typically obtain merchandise from manufacturers, and then store and transfer it out to retail locations via large pallets. In the future, warehouses will need to support a new fulfillment model, with goods being removed from pallets, sorted and shipped directly to the consumer. Some retailers will need the ability to support advanced robotics and racking systems, and other technology-driven solutions and operations. In all cases, these warehouses will need to be accessible, powered and scalable.
Further opportunities will arise with improving last-mile operations. While suburban office parks can accommodate large warehouses, e-commerce retailers may look to closer-in real estate opportunities (even in repurposed office space) to further speed delivery time. Not surprisingly, "micro" data centers are also being brought closer to end-users so that the demand for instant access to data can be met. Amazon, eBay, Google and others are using huge amounts of computer power and data centers need to be faster, more distributed and energy efficient.