On July 7, the U.S. District Court for Alaska decided the case of Castle Mountain Coalition, et al., v. Office of Surface Mining Reclamation and Enforcement,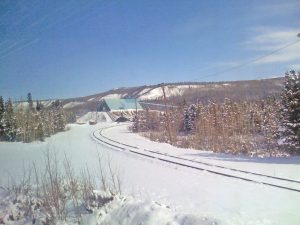 holding that a mining permit issued under the Surface Mining Control and Reclamation Act (SMCRA) is terminated by operation of law if the mining activities authorized by the permit have not commenced within three years of the date of issuance, unless an authorized extension has been granted pursuant to the SMCRA. In this case, since no extension was granted after the first extension, the Court concluded that mining operations on the Wishbone Hill Coal Project that finally commenced many years later are not permitted. In so ruling, the Court rejected the argument of Office of Surface Mining Reclamation and Enforcement (OSM), an agency of the Department of the Interior, that SMCRA does not require the permit to be terminated if no special termination proceedings have been initiated, and vacated the OSM determination.
SMCRA establishes minimum nationwide standards for surface coal mining operations, and regulatory authority can be delegated to states with approved SMCRA programs. This authority was delegated to the State of Alaska, where it is implemented by the Alaska Department of Natural Resources (DNR), which issued permits for the Project in 1991. Since operations on the Project did not begin within three years, an extension to begin mining operations was granted by the DNR following a request by the permittee. The permits were transferred to another mining company, which received "renewal" permits, not extensions, before the permits were transferred to a third permittee. Additional permit "renewals" were granted, and mining operations finally started in June 2010.
The plaintiff environmental organizations challenged these permit actions, filing complaints with the DNR and then with the OSM before filing this lawsuit. OSM reasoned that the SMCRA permitting provisions were sufficiently ambiguous that the DNR was justified in its permitting actions. The Court , however, held that while the plaintiffs could not maintain a SMCRA citizen suit, the Court had jurisdiction under the Administrative Procedure Act to review these administrative actions, and held that the law was not ambiguous requiring the OSM determination to be vacated. The matter was returned to the OSM for further proceedings. As a result of this decision, these mining permits would appear to be in some peril.
Photo:  James Brooks, Usibelli Coal Mine, Taken April 27, 2008 – Creative Commons