A Wisconsin District Court, in Mary Haley, et al. v. Kolbe & Kolbe Millwork Co. Inc., No. 14-cv-99-bbc, recently denied a motion to certify a proposed nationwide class action of plaintiffs alleging their windows are defective. They claim breach of express and implied warranties under state law relating to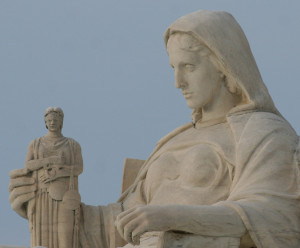 allegedly defective windows installed in the representative plaintiffs' homes as far back as 1997, and four proposed subclasses across 50 states. Ruling on the plaintiff's motion, the District Court found that they failed to satisfy the requirements of Federal Rule of Civil Procedure 23(a) (prerequisites) and (b) (types of actions). It identified numerous defects in the plaintiffs' motion, and observed that "class certification of all of the issues in this case would be unmanageable under Rule 23(b)(2) or (3)." Even so, the Court has given the plaintiffs one final opportunity to file a request for certification, which addresses the concerns it outlined in a 48-page Opinion and Order. Whether or not this particular effort succeeds, cases such as Mary Haley should stay on the radar of industry general counsel. Wherever there is potential for class certification, there is the potential for significant potential exposure and industry-wide repercussions.

The District Court identified these problems with the plaintiffs' motion for class certification:
They waived their claims related to an express warranty that defendant's windows met certain standards and building codes — plaintiffs' amended complaint does not mention this concept and their response to defendant's motion for partial summary judgment did not mention anything about the windows' failure to meet either the Window & Door Manufacturers Association standards or local building codes;
They failed to plead and waived any claims for breach of the implied warranty of fitness for a particular purpose — plaintiffs did not allege that they purchased the windows for any particular purpose other than their ordinary function as windows;
Their proposed class definitions were "overly broad and confusing" and do not provide "sufficient information from which the court can conclude that their claims are subject to class-wide proof" or are "fit for resolution on a class-wide basis under either Rule 23(b)(2) or (3)" — in an attempt to manage the class, plaintiffs proposed four nationwide subclasses based on a general type of warranty (express or implied) and the year of window installation;
The proposed Rule 23(b)(3) class is deficient because "the parties' submissions show that the predominant questions would be those affecting only individuals, at least as to several aspects of this case, including questions related to choice of law, notice of breach, privity, accrual, tolling, equitable estoppel, warranty conditions, causation and damages";
Plaintiffs' proposed Rule 23(b)(2) class "faces similar problems because the individual inquiries about defendant's actions and refusals to act that are necessary to determine whether the class is entitled to the requested declaratory and injunctive relief make the class unmanageable as it has been proposed";
They "failed to demonstrate that a single declaratory judgment or injunction would provide final relief to each member of the class"; and
Plaintiffs did not asked for "issue" certification, did not explain how any question could be resolved for all class members with common proof and did not show that individual proceedings with respect to issues involving multiple state laws, fact-specific inquiries, causation and timeliness would be manageable (citing Marshall v. H & R Block Tax Services Inc., 270 F.R.D. 400, 407 (S.D. Ill. 2010)).
It remains to be seen whether the plaintiffs can retool their motion and class/subclass definition(s) sufficiently to avoid another denial of their motion in their final attempt to certify one or more nationwide classes. The renewed motion for class certification is due on January 15, 2016.
Photon:  David, "Contemplation of Justice" Taken July 24, 2007 – Creative Commons