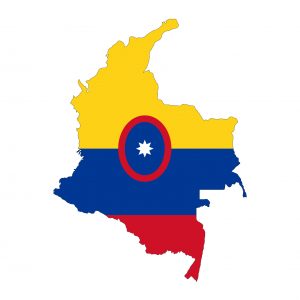 In a mixed decision for international investors, the International Centre for Settlement of Investment Disputes (ICSID) recently published a tribunal's award finding that the Republic of Colombia breached its obligations under the Canada-Colombia Free Trade Agreement when it blocked Eco Oro Minerals Corporation's mining project in an effort to protect a high-altitude wetland known as the Santurbán Páramo but held that Colombia did not indirectly expropriate Eco Oro's concession contract with the government pursuant to which Eco Oro's investment was made because its actions were a legitimate exercise of Colombia's right as sovereign state to protect its environment. ICSID arbitration, as its name implies, exclusively deals with international commercial disputes, where "investors" (as defined by applicable treaties and include both companies and individuals) submit claims under international treaties against foreign governments. The Eco Oro decision and its underlying analysis are not unique to investor-state arbitration and illustrate how domestic policy concerns, such as the protection of the environment, may result in States acting against the interests of foreign commercial investment.
Eco Oro, a Canadian precious metals company, entered into a mining concessions contract with a Colombian administrative mining authority for the exploration and exploitation of a deposit of precious metals located in Colombia in February 2007. In May 2007, a study indicated a 54 percent overlap between the Páramo and Eco Oro's mining concession. In April 2010, Eco Oro received an environmental license for an open-pit mine, which was later dismissed by the Ministry of the Environment in Colombia (MinAmbiente) on the grounds that the project was in the Páramo, as delineated by a May 2007 study. Less than a year later, in June 2011, Eco Oro focused on investing in an underground mining project in Colombia. MinAmbiente supported Eco Oro's project and repeatedly qualified it as a project of national interest, which meant that Eco Oro received special government support to ensure its mining project would be developed and because MinAmbiente believed that the project would generate important economic resources for Colombia and the regions where the project was located.
In 2013, a regional public park was created in the Páramo, which also overlapped with the concession area. In December 2014, Colombia issued a resolution (later confirmed into law) establishing the boundaries of the Páramo. The law contained exceptions that provided for the possibility of granting mining rights in the Páramo. However, on February 8, 2016, Colombia's Constitutional Court declared that the law establishing exceptions to the general prohibition to perform mining operations in the Páramo was unconstitutional. Consequently, Eco Oro's project could not be carried out for 60 percent of the mineralized area.
Shortly after the Constitutional Court's decision, Eco Oro submitted its notice of intent to file claims against Colombia under the Canada-Colombia Free Trade Agreement, followed by a request for arbitration. Eco Oro claimed that Colombia had expropriated its mining concession and violated a provision in the Canada-Colombia Free Trade Agreement requiring it to treat investors like Eco Oro fairly.
To determine whether Colombia's actions constituted indirect expropriation, the tribunal relied on the "police powers" doctrine. Under this analysis, a tribunal analyzes both the purpose and effect of the act alleged to be expropriation to determine whether the regulation is within the valid police powers of the state. If so, and the measure is reasonable, proportional, and non-discriminatory, the state will not be liable for expropriation, even if the investor is substantially deprived of a property right. In Colombia's case, the tribunal found that Colombia had a legitimate interest in protecting the Páramo, an important source of fresh water for the country's population, and was doing so in denying an exception to allow mining there, and denied Eco Oro's expropriation claim. However, the tribunal found that Colombia had, by these same actions, violated a provision to treat non-Colombian investors like Eco Oro fairly. Considering Eco Oro's years-long investment in Colombia, the tribunal found that Colombia took too long to map out the exact parameters of the Páramo as required by a 1997 Colombian law, and this "arbitrary vacillation and inaction" damaged Eco Oro and was done without any apparent legitimate purpose. The tribunal found that Colombia granted the concession with full knowledge that a significant part of the concession area overlapped the Páramo and despite Colombia's obligation to protect the Páramo from mining exploitation activities under its laws and environment-related international conventions. Nevertheless, Colombia encouraged Eco Oro's investment in the mining project.
This decision raises questions and considerations about how future international tribunals will analyze government decisions made in the name of protecting the environment. For example, climate change has been and will continue to be a key issue for many countries' governments. The recent talks at the November 2021 United Nations Climate Change Conference, known as COP26, reflect the immense global pressure that States are under to reduce greenhouse gas emissions at a rapid pace and adopt sustainable land use and agriculture in order to address climate change concerns. To achieve these goals, governments may seek to enact measures that may be in tension with expectations under previously executed commercial agreements with investors. In light of the Eco Oro decision and others, however, these measures may be found to be perfectly legitimate bases for subverting investors' interests, and investors should carefully weigh the potential effects of applicable treaties and domestic policy interests when investing in foreign exploration and extraction opportunities and in evaluating potential claims against governments for impairments to such interests.
---
RELATED ARTICLES