Public development and infrastructure projects are on the rise in California. This is a good thing for the economy.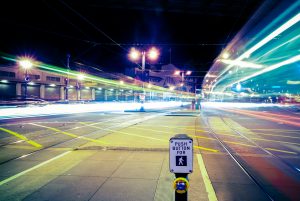 But it also means that private property will often be needed to complete these projects. Public agencies may acquire private property upon payment of just compensation, without the owner's consent, through an eminent domain action. Property near highways, railroads, public utilities, government buildings and other public facilities are frequent acquisition targets for expansion of these facilities, as are those properties in the path of development of growing cities. But virtually any property may be subject to public acquisition, either through condemnation of the entire property or of easements in the property.
The public agencies who have the power of eminent domain, and their lawyers, have a lot of experience condemning property for public purposes. The average business or property owner has none. Click here for a summary of things you should know and some things you can do that may help level that playing field before your property becomes the apple of the government's eye.
Photo: David Goehring, Push Button and Wait, Taken Feb. 20, 2014 – Creative Commons