Bi-partisan legislation has been introduced in the House of Representatives (H.R. 5685), known as the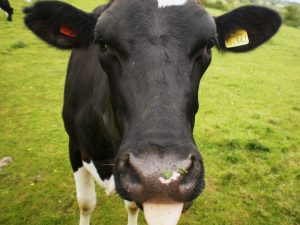 "Farm Regulatory Certainty Act," a bill that would amend Resource Conservation and Recovery Act's (RCRA) definition of "solid waste" (42 U.S.C. § 6903 (27)) to exclude "animal waste, manure, fertilizer, or constituents derived from such sources." A recent U.S. District Court ruling in Washington State, Community Association for the Restoration of the Environment v. Cow Palace, LLC, held that manure qualifies as a solid waste under RCRA, triggering RCRA's imminent hazard provisions. The Cow Palace decision alarmed members of the agricultural community. The proposed legislation states that Congress never intended RCRA to govern such waste. The legislation would also amend RCRA's Citizen Suit provisions to explicitly exclude diligent enforcement actions, whether administrative or judicial, taken by state and federal officials. It appears that alleged violations of approved State Plans approved under RCRA Section 4007 would also be excluded.
Otherwise, oral argument before the U.S. Court of Appeals for the DC Circuit on the latest revision to the RCRA's definition of solid waste will take place on October 25, 2016. The U.S. Environmental Protection Agency has gone back and forth on what conditions to place on recycling.
Photo:  Steve p2008, cow, Taken May 25, 2009 – Creative Commons