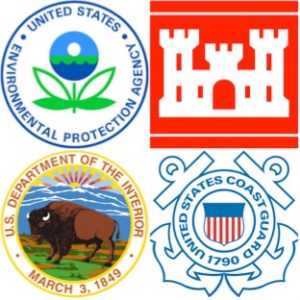 The latest federal regulatory agenda has been released, which, among other matters, lists proposed and projected environmental regulatory proceedings being considered by different departments and agencies. Here are some selected items.
EPA
The Water Office

EPA plans to issue in December 2019 a Notice of Proposed Rulemaking (NPRM) to consider making a regulatory determination as a prelude to listing as drinking water contaminants PFOA and PFOS pursuant to the Safe Drinking Water Act.
EPA (along with the Corps of Engineers) plans to issue an NPRM in December 2019 that will propose to revise and update its 2008 mitigation banks and in-lieu fee programs, with a final rule scheduled for September 2020.
An NPRM to revise the 2015 effluent limitations guidelines and standards for the Steam Electric Power Generating Point Source Category will be released in June 2019.
EPA plans to release an NPRM in November 2019 which proposes to revise the EPA's CWA Section 404 (c) rules affecting the disposal of dredged and fill material.
EPA and the Corps of Engineers plan to issue a final rule redefining "waters of the United States" consistent with Executive Order 13778 in December 2019.
EPA and the Corps plan to issue a final rule which recodifies the pre-2015 definition of "waters of the US" in August 2019.
EPA plans to issue in March 2020 a proposal to revise the existing rules regarding the delegation of CWA 404 permitting authority to states and the Indian tribes.
EPA plans to issue an NPRM in August 2019 which will propose a clarification of State 401 Certification powers under the CWA.

The Waste Office

EPA will issue an NPRM in December 2019 seeking comments on whether it should develop financial responsibility requirements under CERCLA for the petroleum and coal products manufacturing sector.
EPA plans to issue an NPRM seeking comments on revisions to the national minimum criteria for the management of non-hazardous coal combustion residuals (CCR) that were initially promulgated in April 2015 but which later were rejected by the DC Circuit.
In this regard, EPA also plans to issue an NPRM on the coal combustion rule in July 2019 which revises the "cease receipt of waste deadline" for CCR surface impoundments.
An NPRM to seek comments on revised Municipal Solid Waste Management rules relating to the handling of liquids in "wet" landfills is now scheduled for issuance in the near future.
EPA proposes to issue a final rule in February 2020 regarding the means by which the determination of a characteristically ignitable hazardous waste is made should be revised to reflect changing technology.
EPA plans to issue a final rule in August 2019 regarding accidental release prevention requirements mandated by the Risk Management provisions of the Clean Air Act at 42 USC Section 7412 (r) and responding to petitions for reconsideration of the 2017 rule received by the agency.
EPA plans to issue a final rule amending the release reporting requirements rule implementing the 1986 EPCRA Act which exempts from the reporting requirements air emissions from animal waste at farms.

The ORD Office plans to issue a final rule in December 2019 regarding the strengthening of "transparency in regulatory science." (The rule was proposed in April 2018.)
The Air Office

An NPRM seeking comments on developing a new cost/benefits approach relating to new Clean Air Act rules will be published in the Federal Register in December 2019.
Revised NESHAPS rules for the petroleum refining sector will be published in June 2019.
The Coast Guard
In July 2019, the Coast Guard will propose revisions to its financial responsibility rules to include tank vessels greater than 100 gross tons, and to clarify and strengthen the rule's reporting requirements.
The Coast Guard plans to issue a final rule in August 2019 affecting its regulations for the licensing, construction and design and operation of Deepwater ports used for the import or export of oil and natural gas, and add new safety requirements
The Coast Guard plans to issue an NPRM in October 2019 affecting operation risk assessments for waterfront facilities handling LNG. (The current rule is located at 33 CFR Part 127.)
The Army Corps of Engineers
The Corps plans to issue in September 2019 a final rule updating its NEPA procedures by revising the list of categorical exclusions from the preparation of an EIS or environmental assessment.
The Corps plans to issue in December 2019 proposed revisions to its administrative appeals process found at 33 CFR Part 331, requiring that an appeal of an administrative jurisdictional determination must first exhaust the administrative appeals process before a legal challenge can be filed in federal court.
The Corps will issue an NPRM in June 2019 seeking comments on proposed revisions to its disaster preparedness regulations located at 33 CFR Part 203–which the Corps believes should reflect changes in the law (the Water Resources Development Act of 2016).
Department of the Interior
The BSEE Office of the Department of the Interior plans to issue an NPRM in March 2020 seeking comments on its proposals to update the 1997 Oil Spill Response Requirements of 30 CFR Part 254, and these proposals will reflect the agency's Deepwater Horizon experience; and the BOEM Office plans to issue an NPRM in May 2019 seeking comments on its proposed revisions to the financial assurance polices of the agency affecting offshore lessees.
Department of Labor—OSHA
The agency will publish a request for information in the Federal Register in May 2019 seeing comments on how such technological advancements as computer based controls of hazardous energy affect OSHA's "lock-out/tag-out rules at 29 CFR 1910.147.
The agency plans to issue an NPRM in December 2019 seeking comments on its efforts to revise the 2012 hazardous communication standard at 29 CFR 1910.1200 to reflect changes in the Globally Harmonized System of Classification and Labelling of Chemicals.
Council on Environmental Quality (CEQ)
The CEQ plans to issue an NPRM in June 2019 proposing to update and revise the existing agency's procedures regarding the Federal environmental review and authorization process—which affects many federal departments and agencies.
U.S. Chemical Safety and Hazard Investigation Board (CSB)
The CSB plans to issue an NPRM to implement its statutory obligation to develop its own Accidental Releases Reporting rule, to comply with the deadline established by the courts in the Air Alliance of Houston, et al.v. CSB decision handed down in February 2019.