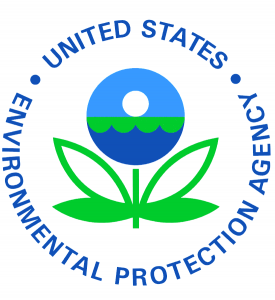 The Chairman of the House Energy and Commerce Committee has released a "discussion draft" of the committee's climate bill. The legislation is over 600 pages long, but the Committee has also released a summary of this legislation, which is entitled the Climate Leadership and Environmental Action for our Nation's Future Act or the CLEAN Future Act. Here are some highlights.
Title I—National Climate Target. The bill directs each federal agency to develop a plan to achieve the national "decarbonization" goal—a 100 percent clean economy by no later than 2050.
EPA will monitor the nation's progress and submit an annual report to the Congress.
A Clean Energy Federal Advisory Council would be established and would make recommendations for interim greenhouse gas (GHG) reduction goals.
The National Academy of Science will provide scientific support for quantifying sector and subsector-specific lifecycle GHG emissions and metrics for assessing progress toward the net-zero target.
Title II—Power. The law would establish a "Federal Clean Electricity Standard" to stimulate innovation while minimizing costs to consumers.
Retail electricity suppliers will be required to provide an increasing percentage of clean electricity each year, beginning in 2022, which will rise to 100 percent in 2050.
A "carbon mitigation program" will be established and can be enforced by the Department of Energy with civil penalties.
FERC is the subject of several mandates that will yield a "decarbonized electricity supply" that will produce GHG emissions reductions. The National Gas Act would be amended to limit the use of the power of eminent domain by the holder of a FERC certificate, and prohibits the use of eminent domain authority for pipelines attached to LNG facilities. The Act would be clarified to provide that FERC must consider climate change in its decision-making, in response to recent DC Circuit rulings.
There are provisions requiring the Department of Energy to improve the resiliency, performance and efficiency of the electrical grid, promote grid storage and assist with the replacement of inefficient transformers.
The goal of clean electricity generation will be promoted by the actions of a Distributed Energy Opportunity Board established by the Department of Energy, and the length of federal power purchase agreements would be increased to 40 years for zero—emission power generation technologies.
Title III—Efficiency. Existing energy-related statutory authority would be amended to establish an Energy Savings Building Code, and the Department must validate compliance with building and energy codes in each state and tribal nation. (Federal funds will be made available for existing building retrofits.) Energy efficiency would be enhanced by administrative reforms (presumably at the Department) and through the promotion of alternative fuels. The Department must establish a Home Energy Savings and Retrofit Program.
Title IV—Transportation. EPA is directed to issue progressive GHG emissions reductions standards for new passenger cars and light duty trucks.
The Clean Air Act would be amended to allow all states to adopt and enforce California's motor vehicle emissions standards.
Special attention would be paid to a "Zero Emissions Vehicle Infrastructure Buildout"
EPA would be authorized to fund the development of state energy conservation plans.
Title V—Industry. A new position would be established for the Department of Energy—an Assistant Secretary of Energy for Manufacturing and Industrial Decarbonization. The Department is directed to establish a carbon capture and utilization technology commercialization program to improve the efficiency and performance of fossil fuel-fired facilities.
EPA will establish a "Buy Clean Program" to reduce the quantity of embodied carbon emissions used in construction materials supported by federal funds.
Title VI—Environmental Justice. The requirements of Executive Order 12898 , which mandates the consideration of environmental justice in the actions of federal agencies, would be codified into federal statutory law.
A condition for approval of a state's SIP under the Clean Air Act would be the state's demonstration that it has taken action to reduce disproportionate exposures to hazardous air pollutants in environmental justice communities.
Also, these consideration must apply when EPA reviews state plans for hazardous waste disposal.
Facilities subject to the 1986 Energy Planning and Right to Know Act must hold a public meeting once a year, and within three days of the release of a covered substance requiring notification.
The law would modify or delete several existing statutory exemptions applicable to the oil and gas industry such as RCRA (the exclusion of oil and gas production waste); the Safe Drinking Water Act (the UIC provisions would be modified to establish the duty to monitor and test underground sources of drinking water in connection with hydraulic fracturing operations); the Clean Air Act (by establishing hydrogen sulfide gas as a hazardous air pollutant)
The law would require stronger protections under the Solid Waste Disposal Act against the hazards generated by the unsafe disposal of coal ash.
New financial responsibility requires would be established under CERCLA affecting those industrial facilities that would be likely to experience a toxic release because of extreme weather associated with climate change.
Title VII—Super Pollutants. Methane emissions from oil and gas operations would be subject to new national goals to reduce these emissions, and the New Source Rule for the Oil and Gas Sector would be preserved.
EPA must establish and enforce methane emission standards for new and existing natural gas transmission and distribution pipelines and new and existing offshore production facilities. EPA must take aggressive action to control unnecessary flaring
States would be eligible for financial grants to improve the performance of the natural gas distribution system.
Financial impacts on low-income households would be offset.
Title VIII—Economy-Wide Policies. The Clean Air Act would be amended to require states to prepare and submit to EPA a State Climate Plan which contains data regarding inventories of covered emissions, negative emissions, and sinks.
EPA will develop model control strategies the states can use, including how to utilize California's low-emission vehicle standards.
A failure to submit a qualified State Climate Plan could jeopardize the state's ability to obtain federal financial support, and EPA will establish relevant deadlines.
A National Climate Bank will be established to provide financing to develop low- and zero-emission energy technologies, and $10 billion would be appropriated for the first fiscal year.
The ability of labor unions to organize the work force will be protected.
The Secretary of Energy will take steps to encourage underrepresented groups to enter the STEM field occupations.