In episode # 30 of Industry Insights podcast, Christian Salaman returns to join host Joel Simon to provide insights on the current recovery of the hospitality industry, the latest trends for owners and managers and the impact across other asset classes like senior residences and student housing.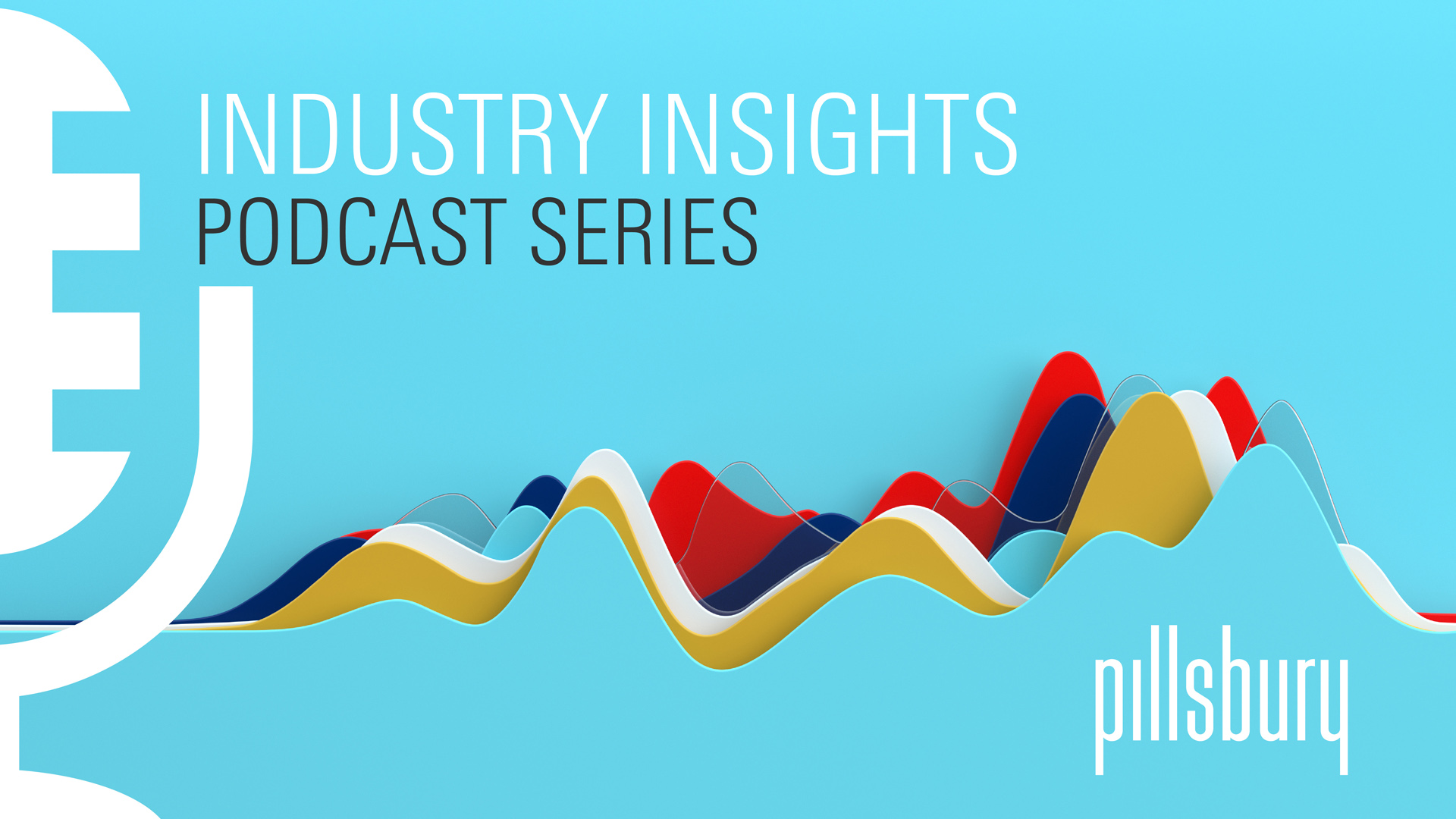 When you last joined us as a guest on episode #17  in September 2020, you told us about a hoped for but slow recovery of the hotel industry, the ugliness of distressed projects, some potential opportunities for mezzanine lenders and certain sellers, flag repositioning and key money for stellar property managers. With acceleration in the vaccine timetable, varying degrees of reopening by states across the country and an uptick in airline travel, I am getting the sense that there might be some light at the end of the very long tunnel the hospitality sector was staring down back in December.
Christian Salaman: That's right. I think there is a light at the end of the tunnel. One of my friends in the industry would say we don't know what the wattage is of that light bulb, and we are all trying to figure that out, but you're definitely seeing some positive trends across the travel, leisure and hospitality industry. You see it just in TSA data—the number of people who are flying. You see it in the hotel occupancy data for certain types of hotels, and it's just the sense that people are probably feeling in all different parts of the country as things open up pretty broadly in some places (and maybe a little less broadly in others). People are back out at restaurants and hotels and doing things of this sort, particularly with Spring Break having just passed. But how bright is that bulb? I don't think we quite know yet.
In part, that's because of the obvious dynamic reality of the pandemic and what's going on with different variants and the vaccine race to beat those variants. The reality of distressed properties and the realities of winners and losers, whether you think about owners, lenders, managers, anybody else within the industry landscape—it's starting to shake out more. A lot of people were, if not sitting on their hands, in that "wait and see" mode, and there is a lot less of that. In many ways, there are actually more things happening, good and bad, than there was in September.
Simon: There also have been some notable bankruptcies as well as foreclosures in receiverships, so, maybe I am getting a little bit ahead of myself on that, but I have read that the construction market is picking up again. What can you tell us about that?
Salaman: That's right. There are definitely more noticeable bankruptcies and properties being sold through foreclosure and the like. Ripped from the headlines today, yesterday or the day before, we can find examples of them across the country. But construction is interesting. If you just look at the latest data, there are a lot of rooms under construction and room amounts that are not too different than what was under construction before the pandemic. Maybe that's in part because a lot of things were put on hold, deferred, but how much has been abandoned versus deferred? But from what we're seeing there are a lot of folks who, because they have dry powder and have been thinking about the reality of their long-term positioning, are proceeding with their projects, particularly ones that were far enough along where they are doing significant renovations. And some of them have already completed it. They've found opportunity with either closure or partial closure to do that. I live down the street from the hotel Del, a famous hotel in Coronado in San Diego. That is certainly what happened there—the property is still going under construction but if you visited it today compared to this time last year, a lot has changed. It is a lot fresher and newer for a very old hotel.
Simon: You mention dry powder, Christian, and I know that that's driven a lot of activity in M&A generally, particularly among private equity shops and other investors who have been waiting in the wings for a long time. Has the hospitality sector been able to participate in that M&A rebound yet?
Salaman: Absolutely. You are starting see it directly in the Extended Stay America transaction. You're otherwise seeing lots of folks moving into or trying to find opportunity for themselves in the drive to markets. Otherwise, you see the public REITs and others taking about other markets. Folks are actively thinking about other markets, and we see it in the transactions we're working on. It's not just about the top 10 or the top 25 markets. They're thinking elsewhere. So that is driving deals. Those top 10 markets obviously remain important, but those are the ones that are probably most hampered right now, when you think of the big urban areas. New York, Chicago, certainly to some degree even where I sit in San Diego, the convention traffic hasn't returned, at least not yet.
Simon: And what about management structures and incentives? Have there been changes in those types of things based on the lengthy slump brought on by the pandemic and the fall off in travel and indoor dining?
Salaman: There is a whole bunch of things going on with managers. There is just sort of the negative reality of people talking about performance tests and the ability to potentially terminate or use the threat of termination to renegotiate management contracts. It's more on their radar now that numbers for 2020 are final and perhaps audited or assumed audited if there is an audit taking place, is looking at those provisions more closely and thinking about it. You know in the same light if you are doing a new deal, the managers are thinking about the flip side, not only with respect to that provision but some protection for themselves. So many worked for little-to-no fees because they work off the top line and that's created a whole bunch of interesting incentives. There are a number of folks out there who are aggressive in the M&A market. It sort of gets to the earlier point but from the management perspective—there are the ones who are better positioned or have more institutional availability and whether that is money or just the fact that some of their properties were drive-to or resort-driven so they otherwise didn't have as poor of a year as some of their competitors. They are looking to pick up other management companies or opportunities—key money seems to be out there, and people are using it at least in some of the deals that we are seeing. So, I think that just as we see in so many of the different aspects of the wait-and-see game, the wait-and-see game of the shuffle of management companies and management companies looking for opportunities to grow either through organic growth, finding new deals just through their business development teams or through acquisition. I really think we are going to see a big push of that for the remainder of the year.
Simon: What can you tell us about some other asset classes and how they have fared? I know there has been a boom in certain areas such as home builders, as well as potential redesign of senior residences and student housing.
Salaman: You notice it certainly here in California. I can think of properties in the San Diego area and up and down the coast, and I know it's true in other parts of the country. There have been hotel acquisitions because states or other municipalities have been buying hotels for purposes of homelessness and finding transitional housing for those folks. It's certainly been greatly used for student housing. I think that's a trend that is here to stay. In the same regard, whether it's senior living or multifamily, people are actively converting hotels. At the moment, we've been involved in a few hotels where clients have either sold it or left management of the property. I can think of a few deals in which we've been involved where people are planning to move forward with the hotel but they're actually thinking and negotiating, where it's appropriate to have that ability, whether it's less likely a year or two from now—or 5, 10, 15 years down the road—to have that flexibility. People are thinking about hotels and repositioning that asset in a way that I can't think of happening in the nearly 25 years that I've been involved with the industry.
Simon: Thank you for that update, Christian. I know that deal participants are eager to get back to doing what they do best and hopefully things will pick up steam quickly but before you go, have your friends and Misadventure Vodka been able to get back to their main business of making spirits or are they still cranking out hand sanitizer from their distillery, like you described the last time we spoke?
Salaman: They are back to making vodka. Making hand sanitizer was a great step for them and helpful to lots of their customers when needed, but now they are back to focusing what they do. But like a lot of folks in the hotel industry, or other industries for that matter, they are trying to figure out the best way to reengage with customers. Hopefully they are one example along with many in the industry where people will be thinking about how they move well through the tough times and then found a way to flourish as we return to some semblance normal.