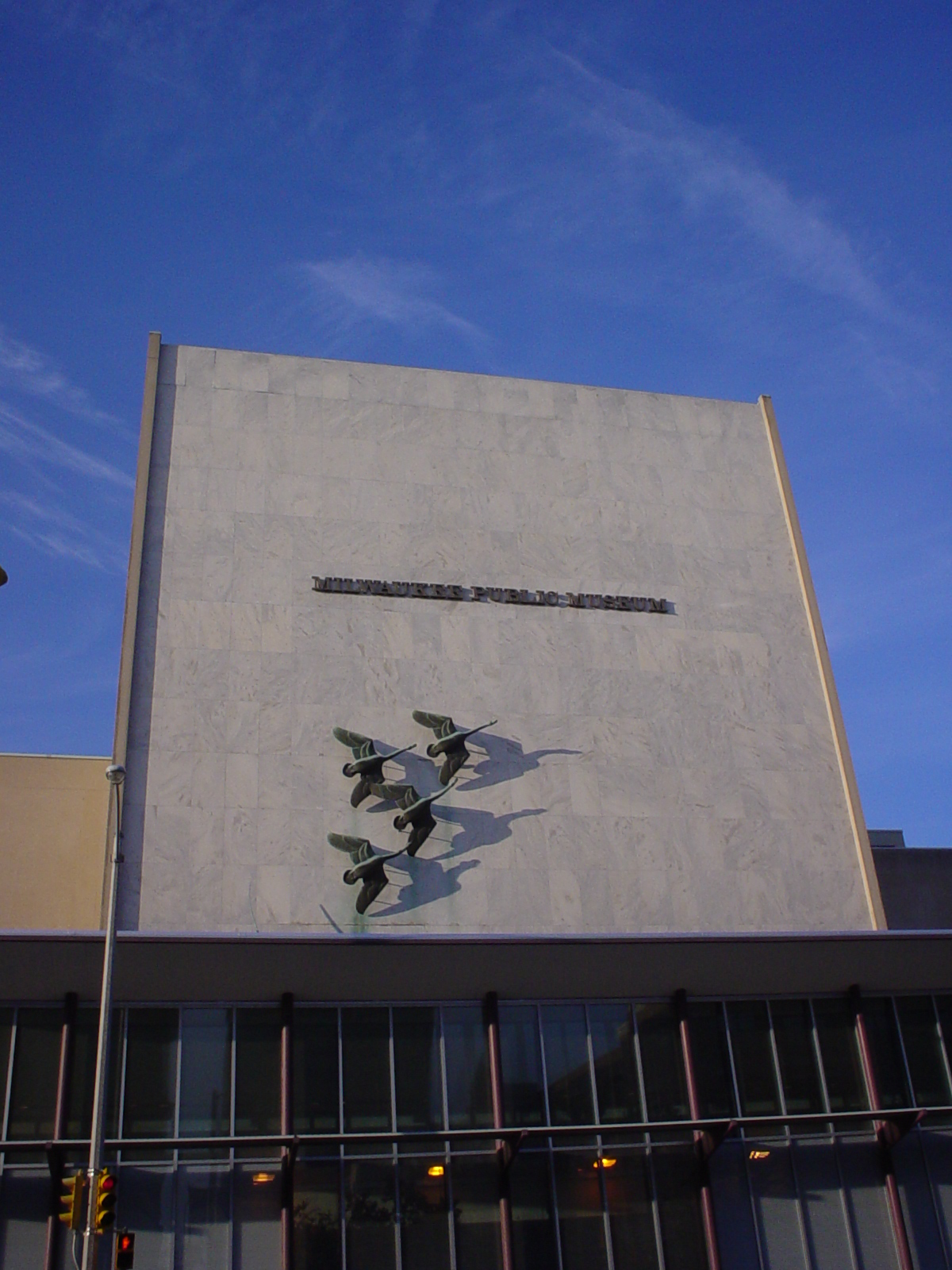 The Milwaukee Public Museum's 8-story tower's marble façade facing West Wells Street is being replaced with 234 solar panels. It was reported that, over the past 50 years, the Museum's heavy marble façade on the south wall facing West Wells Street has weathered and become less stable. Milwaukee County, which owns the building, reportedly elected to use solar panels as the replacement option because of the energy-generating potential of solar. The Museum's solar wall is expected to generate 77,533 KW hours of electricity per year, the equivalent of having 442, 60-W light bulbs on for 8 hours every day for an entire year. For now, the Museum will be the only building in Milwaukee with a full solar wall that is generating electricity.
It was reported that Milwaukee-based manufacturer Helios USA has been contracted to produce the Museum's solar panels. Construction is expected to last approximately 5 months, commencing Monday, July 29. The initial phase, which will involve removal of the existing marble façade, is expected to take 4 weeks.
Photo © March 10, 2006, fitzgene – creative commons.