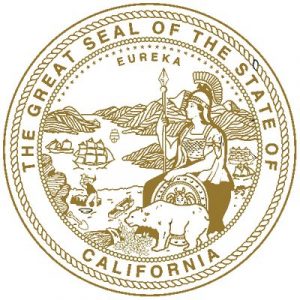 Gov. Gavin Newsom recently signed the Tenant Protection Act of 2019, legislation that caps annual rent increases in California for the next decade. Prior to the Tenant Protection Act, the only state-level protections against rent increases were price-gouging limits that apply only after natural disasters. (See Cal. Penal Code Section 396.) The law also extends "just cause" eviction protections to tenants statewide.
As an administrative matter, the Tenant Protection Act requires landlords to provide tenants with notice of the Act's protections. This disclaimer can be added in an addendum to a standardized lease agreement.
New Rent Cap
The Tenant Protection Act prevents most landlords in California from raising rent in any 12-month period by 5 percent plus inflation (on average 2 to 3 percent) or 10 percent, whichever is lower. (See Cal. Civ. Code Section 1947.12.) This means California landlords will be allowed to raise rents about 7 to 8 percent on average.
California follows in Oregon's footsteps; earlier this year Oregon became the first state to pass a statewide rent cap. California's Tenant Protection Act creates a tighter cap than the Oregon law, which limits rent increases to 7 percent plus inflation.
Many cities in California already have rent control laws, but 1995's Costa-Hawkins Rental Housing Act bans cities from expanding rent control on units built after the earlier of 1995 or the date that the city enacted rent control. Los Angeles's rent control ordinance only applies to units built prior to 1978; in San Francisco, the year is 1979. Therefore, the new rent cap now covers a significant number of units in certain major California cities. More stringent local renter protections will remain in place.
Rent Cap Carveouts
The Tenant Protection Act contains some important carveouts, including:
Vacant units. The law explicitly excludes vacancy control—meaning landlords are free to raise rents to the market rate when an existing tenant vacates.
New housing. Housing constructed in the last 15 years is exempt from the rent cap.
Certain single-family homes and condos. The rent cap applies to single-family homes that are owned by corporate entities, but not individuals or family trusts; this takes aim at institutional investors, like Blackstone's Invitation Homes, that gained a much larger ownership stake in the single-family market after the financial crisis when single-family rentals boomed.
Low-income housing units (designated as "moderate" income or lower).
College dorms.
Duplexes where the owner lives in one unit.
Many local jurisdictions have created rent boards or commissions to administer local rent control ordinances, facilitate hearings and mediations, and investigate reports of alleged wrongful evictions. The Tenant Protection Act does not create any comparative state-level oversight.
The Tenant Protection Act does not address rent increases for capital improvements. If a landlord wants to make a capital improvement, it appears that the landlord is unable to pass that cost on to a tenant in any single year beyond the permitted increase. As a result, some landlords might defer maintenance. A more likely outcome could be that landlords may increase rents more regularly to better account for long-term maintenance needs within the new restrictions.
The new law also does not define rent, failing to specify whether it would be prohibited to increase associated costs, like a separate parking fee.
"Just Cause" Evictions
While the rent cap may be the most attention-grabbing element of the Tenant Protection Act, the law also includes new "just cause" eviction protections for tenants. (See Cal. Civ. Code Section 1946.2.)
Many cities already have local just cause protections, but landlords statewide will now be required to list one of several specific reasons when evicting a tenant. Examples of just cause include failure to pay rent, breaching another "material" term of a lease, or engaging in criminal activity at the property. Landlords who want to convert a rental unit into a condo or move a family member into a unit must now pay one month's rent to the displaced tenant for relocation assistance. To evict a tenant for just cause, landlords are required to issue a written notice of default and provide a right to cure.
Similar to the rent cap, tenants in the aforementioned types of properties are excluded from the just cause protections.