Solar Energy Industries Association (SEIA) recently posted its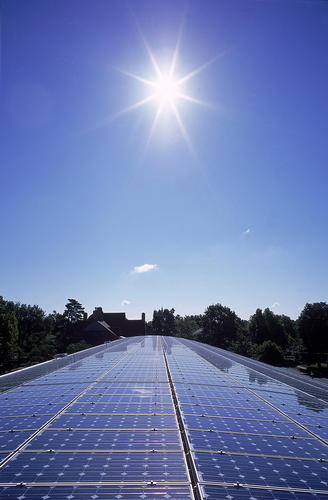 list of Major Solar Projects in the United States Operating, Under Construction, or Under Development (updated Feb. 3, 2014), which includes ground-mounted solar projects, 1 MW and above, compiled from company press releases, news releases and, in some cases, conversations with developers. Although SEIA includes the disclaimer that it is not a comprehensive list of all utility-scale projects under development, the list is quite extensive.
According to SEIA, there are over 550 major solar projects currently in SEIA's database, totaling over 32 GW of capacity. Although reportedly there is over 5.7 GW of major solar projects currently in operation in the U.S., there is over 26 GW of photovoltaics and concentrated solar projects either under construction or under development. Under the Obama Administration, more construction of solar projects will be built – 16 projects have been permitted on federal lands, providing the potential for 6,058 MW of generating capacity. Not all that surprising, California appears to be leading the pack with 2,926 operating projects, 2,503 projects under construction, and 13,449 projects under development.
Additional Resources: Solar Energy Industries Association ; 10 MW Solar Installation To Be Built At Freshkills Park In Staten Island; Energy Secretary Moniz Announces $60 Million in Support of Innovative Solar Energy Research and Development; BLM Approves 19th Solar Energy Zone in California's Imperial Valley; Ygrene and Johnson Controls Celebrate Nation's Largest PACE Energy Upgrade Project; Innovative Solar Solution for Deteriorated Exterior Marble Façade
Photo: Living Off Grid, Taken Ap. 6, 2008 – Creative Commons