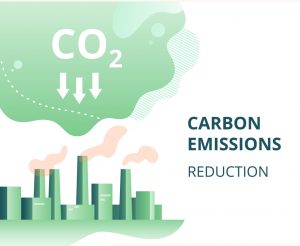 Issued by 13 federal agencies, the 2018 Fourth National Climate Assessment presented a stark warning on the consequences of climate change for the United States. The report predicts that if significant steps are not taken to rein in global warming, the damage will reduce the U.S. economy by as much as 10 percent by the end of the century. The report, which was mandated by Congress and made public by the White House, is notable not only for the precision of its calculations and bluntness of its conclusions—the 1,656-page assessment lays out the devastating effects of a changing climate on the economy—but also in how it conflicts with President Donald Trump's environmental deregulation plan. U.S. policy efforts at the state and local levels are ramping up to address this complex topic. These include:
Targeting Net-Zero Emissions. Hailed as the most aggressive climate law in the nation, New York State's Climate Leadership and Community Protection Act are targeting 100 percent carbon-free electricity by 2040 and economy-wide, net-zero carbon emissions by 2050. California set a statewide target to reach carbon neutrality by 2045.
Reducing and Renewing. New Mexico established a statewide goal of reducing greenhouse gas emissions by 45 percent below 2005 levels by 2030. Nevada passed a bill to increase the amount of electricity it gets from renewable resources to 50 percent by 2030.
Cleaning Up and Conserving. In Minnesota, the governor announced a new set of policy proposals that will lead the state to 100 percent clean energy in its electricity sector by 2050. Gov. Jay Inslee of Washington signed legislation that establishes a first-of-its-kind standard that will improve the energy performance of thousands of large commercial buildings across the state.
The Charge of Electric. In May 2019, Colorado's Air Quality Control Commission unanimously voted to initiate a decision that would require auto manufacturers to make electric vehicles 5 percent of their vehicles for sale in Colorado by 2023. Hawaii's legislature passed a bill that provides rebates to people who install a new electric vehicle charging system or upgrade existing systems.
Prohibiting HFCs. Earlier this year, Virginia announced plans to limit methane leaks from natural gas infrastructure and landfills. Connecticut, Maryland and New York plan to propose regulations in 2019 that will prohibit the use of harmful hydrofluorocarbons (HFCs) and backstop federal rollbacks; and Washington and Vermont recently passed similar legislation.