In a "case of first impression," U.S. Court of Appeals for the Third Circuit,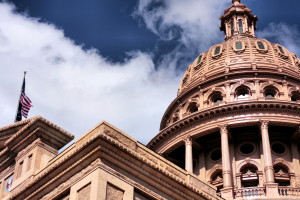 sitting in Austin, in TCEQ v. Exxon Mobil Corporation, et al., issued an important decision interpreting the scope of the Texas Solid Waste Disposal Act (TSWDA) as it pertains to judicial review of and the burden of proof for certain administrative cleanup orders issued by the Texas Commission on Environmental Quality (TCEQ). In general, relatively few opinions have been issued interpreting the TSWDA, and in particular, Subpart F, which is the Texas counterpart to CERCLA (or Superfund) entitled "Registry and Cleanup of Certain Hazardous Waste Facilities." Given the significance of this decision, an appeal to the Texas Supreme Court seems  likely.
The "Voda Site" is approximately six acres located in Gregg County, Texas that was by Voda Petroleum as an oil-blending and oil-recycling site from 1981 -1991.  In 1991, operations ceased and the site was abandoned.  In 1999, EPA referred the site to TCEQ to have it cleaned up pursuant to Texas law, namely the TSWDA. The site was eventually added to the state Superfund Registry, and in 2010, the TCEQ issued a unilateral administrative order related to cleanup of the Voda Petroleum State Superfund Site (Voda Order) to several hundred potentially responsible parties (PRPs), ordering them to conduct remedial cleanup actions under Sections 361.188 and 361.322 of the TSWDA.
Exxon Mobil Corporation, ExxonMobil Oil Corporation, Pennzoil-Quaker State Company, and Shell Oil Company filed a lawsuit in the Travis Country District Court challenging the Voda Order and seeking declaratory relief. In response, TCEQ filed a counter petition seeking cost recovery against Exxon, Shell and other PRPs. After a few years dedicated to discovery, TCEQ filed a plea to the jurisdiction arguing that the court had no jurisdiction to hear this case because Texas had not waived sovereign immunity and, even if the court had jurisdiction, contended that the appropriate standard of review was the "substantial evidence test" as applied to the administrative record. The PRPs argued in response that the Voda Order was in fact issued under both Sections 361.182 and 361.272 of the TSWDA, meaning that the proper standard of review was the "preponderance of the evidence test," a test that would require TCEQ to prove liability under TSWDA, conceivably a much more onerous test for TCEQ to overcome.
The Court of Appeals agreed with the PRPs, holding that in this instance, TCEQ has the burden of proof in seeking to enforce the Voda Order, and that the Texas Legislature waived any defense of sovereign immunity.
Photo:  Phil Roeder, Texas Capitol, Taken Nov. 9, 2012 – Creative Commons