Evidently, there is an app for everything. Construction Simulator 2014 may just have the answers you need? Gigaom's Games for the Weekend explains that Construction Simulator 2014 "is a simulation game where you inherit your family's construction company. Unfortunately do not know much about the family business and need to get up to speed quickly in order to make enough money to expand."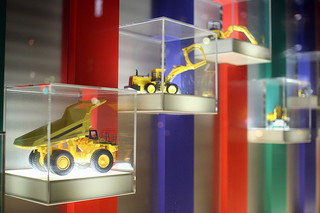 According to Gigaom, the player starts out owning a deposit tipper for removing waste materials from construction sites, a small excavator for filling the tipper with waste material, a small flatbed truck for hauling and a forklift for loading; apparently the app has 14 different vehicles in all. Outside of town there is a factory, gravel pit and sawmill and, in town, there is a builder's merchant where you pick up the material necessary for various types of construction, a harbor by the sea and your business. As the player takes on jobs, the player earns money that can be spent on additional equipment. The larger the equipment, the more money the player earns. If the play is willing, the player can provide the company with a cash infusion.
No, I haven't played Construction Simulator 2014, but for $2.99, as recommended by Gigaom, I just might put on my hard hat, roll up my sleeves, and get to work this weekend because it sounds like loads of fun!
Additional Resource: Gigaom; Pillsbury's Social Media & Games Law Blog
Photo: OiMax, Taken Aug. 17, 2006 – Creative Commons