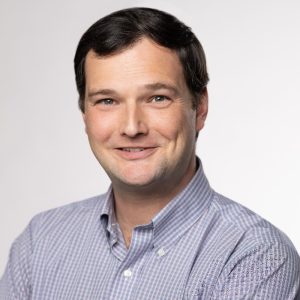 The Real Estate and Construction industry may be huge, but ultimately, as with all industries, it comes down to the people who help make it all come together. From time to time, we like to profile some of those people.
Washington, D.C.-native Chris Love has been involved in multifamily real estate pretty much from the moment he departed Virginia Tech's campus, degree in hand, back in 2007. "At the time, I wanted to go into development," he says, but with the overheated housing market already experiencing the signs of its impending collapse, no developers were hiring. Undeterred, Chris looked toward brokerage, joining First Capital Realty in Bethesda, Md., where he received his first real-world experience valuing apartments and learning "what made apartments tick."
Now the managing partner of Capital City Real Estate's Washington, D.C., office, Chris has long since achieved his early ambition of "going into development." Over the course of his career, Chris has sourced, capitalized and executed on the development of nearly 1,900 multifamily units with a total value of $800M.
How would you describe your role to people who are not in the industry?
Love: I liken it to being a coach. As a developer, my first task is finding great real estate, but then it's ultimately about building a team—building a vision behind that real estate and then building a team to develop and execute that vision. We find a great piece of real estate. We need an architect to help us take it to that next level in design, we need a contractor to price the plans for those designs, and then we need an investor and a lender to finance it.
Tell us something interesting about your company.
Love: Capital City Real Estate was founded in 2006 and for our first 15 years, the focus was largely on "for sale condominium" products in the District of Columbia proper. We've since pivoted to a multifamily rental development model, but still look at condos and other product types and executions. As such, we are unique among our peers. We have an in-house architect, an in-house design team, an urban planner on staff and an in-house construction executive. Our team is a diverse group of experienced professionals who work to conceptualize the project's initial vision of, and I think that sets us apart from our peers.
What is your proudest professional moment?
Love: I joined Capital City in December of 2019, right before COVID hit. Company founder Scott Zimmerman and I developed a business plan to close on two multifamily rental development projects—Magnolia House in Frederick, Md., and Commodore in Richmond, Va.—in our first two years, and we did that despite the general uncertainty and numerous logistical challenges that came with the pandemic. Beyond the scheduling challenges—none of the municipalities we were dealing with had staff in the offices—there was the rapidly escalating cost environment. The experience served us well, though—we're applying what we learned toward projects that will take us to the next level.
Let's end on what do you do to unwind when you are not working?
Love: In terms of unwinding, my wife, Jenny, and I have three girls under the age of 11 who are all very active in athletics. So most of our weekends revolve around the kids, sports and kids activities which we love. Outside of family time, I love running, golf and wingshooting (waterfowl and upland birds). I'm lucky that my daughters are now participating in many of those activities with me, which is pretty cool.
---
RELATED ARTICLES
Connection Corner: Niklas Bandak of Bandak Project Management