The Presidio Army Base in San Francisco, once the headquarters of the Sixth Army and a favorite post of many soldiers and their families, is now a National Park and a National Historic Landmark. For many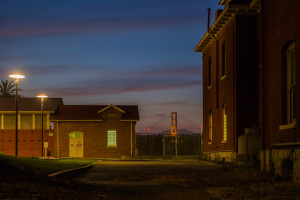 years, plans to renovate and protect the old post have been thoroughly discussed and vetted. On January 27, 2016, the U.S. Court of Appeals for the Ninth Circuit removed one more obstacle to the consummation of these plans by  affirming the district court's summary judgment in favor of the Trust.
 The Court of Appeals held that the plans developed by the Trust, a wholly owned government corporation created by the Presidio Trust Act of 1996, complied with that the Presidio Trust Act and National Historic Preservation Act. The Trust's 2010 update for the Presidio Trust Management Plan includes a proposed 70,000 square feet of new lodge construction on the Main Post area. According to the Court of Appeals, the Trust scaled back some of its plans, and this carried the day. It is interesting to note that the Trust considered and rejected the criticisms of the National Park Service, which argued that the construction of a new lodge to house visitors to the site was not appropriate given the historic nature of the post, but the Court of Appeals held that the Trust was not obligated to defer to the National Park Service or to the views of the Presidio Historical Association, and its decision was a reasoned one.
 
Photo:  Eugene Kim, Golden Gate Bridge at Night from the Presidio – Creative Commons