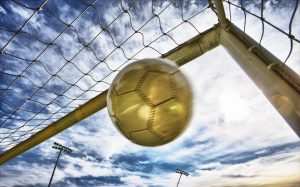 This spring, the National Women's Soccer League (NWSL), the top professional women's soccer league in the United States, will kick off its eleventh season of play. It is by far the longest-enduring and most successful professional women's soccer league in U.S. history, and appears poised for significant growth in its viewership, fan engagement, and financial strength in 2023 and 2024. Savvy investors and entrepreneurs are looking increasingly toward women's soccer as an area of great potential growth in the coming years, and for good reason.
Data suggest that in the United States, women's sports in general, and soccer as a sport (both men's and women's), are reaching record levels of popularity, with little indication of a slowdown in either of those trends. According to a November 2022 report by television analytics firm Samba TV, TV viewership of women's sports exploded in 2022, with audiences for the Women's March Madness tournament, the WNBA Finals, and the NWSL Championship Game all increasing by wide margins year-over-year. Viewership of the NWSL Championship Game in particular grew by an astounding +453% year-over-year from the 2021 iteration. (For comparison, the 2022 Cup Final for Major League Soccer, the top men's league in the U.S., saw a +15% year-over-year increase in TV viewership.) The recently concluded 2022 FIFA Men's World Cup tournament similarly drew record TV ratings, both for games featuring Team USA and for games between other nations, and the U.S., along with Mexico and Canada, is slated to host the next Men's World Cup tournament in 2026, with the majority of the game venues being in the United States.
American soccer fans won't need to wait until 2026 to enjoy top-level international soccer again, however, because the Women's World Cup Tournament will take place in Australia and New Zealand in the summer of 2023. The long-dominant U.S. Women's National Team, who will be at the center of attention for most American viewers, features a number of celebrity players who, both before and after the tournament, will be playing for NWSL teams all over the country. Players like Megan Rapinoe (OL Reign, Seattle), Crystal Dunn (Portland Thorns) Sophia Smith (Portland Thorns), Alex Morgan (San Diego Wave) and Mallory Swanson (Chicago Red Stars) are all likely to feature heavily in the World Cup, before returning to their clubs to finish the NWSL regular season and playoffs. The alignment of the World Cup this year with the ongoing explosion of popularity of the sport overall should excite club owners, managers, investors, lenders, and advertisers: as the World Cup brings the sport and these players to ever-larger audiences and new fans, all these groups will have a critical opportunity to generate value and capture new audiences in the run-up to the tournament and in its aftermath.
The opportunities are not limited to those with direct involvement in the NWSL or the sports industry. With increasing demand for women's soccer around the country comes an ancillary demand for a wide range of other services and facilities. The NWSL is widely expected to be preparing to expand into two new markets in the spring of 2024, with further expansion likely over the coming years. New clubs will need stadiums to play in, specialized training facilities and equipment to practice with, vendors to purchase from, and retail spaces from which to sell merchandise.
A team moving into an existing stadium will likely wish to undertake improvements to the décor and signage at a minimum, any may also make upgrades to the seating layout, field surface, and other elements of the facility to better accommodate the new team. Some teams have gone further and decided to build entirely new stadiums. Lynn Family Stadium in Louisville, Kentucky was completed in 2020 by an ownership group which owns both Racing Louisville FC of the NWSL and Louisville City FC of the USL Championship (the men's Division II league in the U.S.), and remains the home of both clubs. The stadium holds nearly 12,000 spectators, with room for several thousand more when it is set up for concerts and other non-sporting events. The Kansas City Current is in the process of building an 11,500-seat stadium in downtown Kansas City, Mo., which, upon opening in 2024, will be the first stadium purpose-built for a women's sports team in the world. These projects represent huge capital investments in the clubs they host and in the markets where they are located, and directly and indirectly create business and job opportunities in the construction, manufacturing, retail, hospitality, and commercial real estate industries.
Despite the accelerating attention to and investment in women's soccer, the costs of investing in women's soccer remain low as compared to other major professional sports in the United States. Viewership of women's sports continues to lag dramatically behind that of men's sports, and soccer has yet to surpass any of the "big four" American pro sports (basketball, baseball, football and hockey) in total viewership. American soccer teams are estimated to have substantially lower valuations than other pro sports teams. The most valuable American soccer club, Los Angeles FC (LAFC) of the MLS, was estimated by Sportico in 2021 to be worth $900 million, making it the 109th most valuable sports franchise in North America, behind every NFL, NBA and MLB team, and comparable to some of the most valuable NHL franchises.
But this picture is changing quickly. LAFC did not exist until 2014, and only began play in the MLS in 2018, but is already valued at close to one billion dollars. The NWSL was established in 2012, and until recent years, even its top clubs were often valued at under $10 million. By early 2022, the Washington Spirit (Washington, D.C.) had reached a reported valuation of $35 million, and New York/New Jersey-based Gotham FC was reportedly worth $40 million. Even more dramatically, one of the league's newest teams, Angel City FC—which shares a home stadium with LAFC and boasted the league's best average attendance in 2022 at over 19,000 per game—was valued at a league record $100 million in 2021. As the NWSL continues to expand into new markets, and as increasing numbers of fans and consumers begin paying attention to women's soccer in the U.S., these numbers are sure to rise further.
The rising tide of soccer in America and the explosion of interest in women's athletics are combining to create an environment of fast growth around women's soccer. With the Women's World Cup around the corner, and the likelihood of expansion of the NWSL into new markets in 2024 and beyond, there are good reasons to pay close attention to women's soccer as an area of opportunity in the months ahead.
---
RELATED ARTICLES